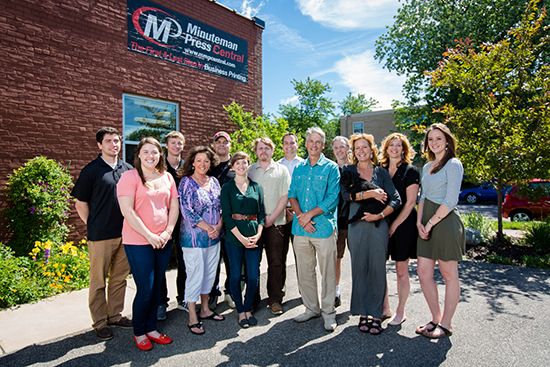 We learned long ago that we're really in the business of building relationships. For that reason, we put a premium on hiring only the most qualified individuals to serve on our team.
 
Please click on any of our staff below to send us an email!
Scott Bryon

Scott is our Bindery expert and has been with us for 28 years.

Mark Wiczek

Mark is our Offset Press Operator and has been with us here for 15 years.

Sam is a Production Specialist and General Manager. He's pretty much doing everything all at once, all of the time!

Bob the Office Dog

Bob the office dog enjoys spending time in the garden and long walks on the beach.